Java Course
2020-04-11 23:15
Java Course
A Professional Placement oriented corporate updated training Program
Individual Laptop/PC Every Day To Learn & Practice
We provide you skills that matters today. Java Software Development course requires students to create programs and work on individual laptop or PC.
Corporate updated Training Program
Our Java training program is designed to empower the latest development skills through latest corporate updates integrated in our course content.
Work on Live Project & Get Certified
Students not only get to practice programs daily but also work on java projects which will be beneficial for them to display in their resumes as well as showcase their experience at the time of interviews.
Everything starts with why?
About Java (Core + Advanced)
Become part of revolutionized training method, where we don't just teach we train our students like they work in industry. We proudly say "We Make Developers". ingenious Academy is one of the best institutes which provide Java classes in Aurangabad. We provide professional Corporate Training program on Core Java course as well as Advanced java course with real-time examples and hands-on practical training. Any beginner in IT field can learn this technology easily with the help of our syllabus. Java course includes all the fundamentals of Core java and later gets into Advanced java and J2EE parts of the content.
ingenious Academy is the best place to learn Java for beginers. Here our expert trainers will help you to apply the knowldge of Java and also they will assist you for Java cerfications like OCJP or SCJP. knowledge of any programming language will be an added advantage to learn Java programming but even of you are a beginner, ingenious Academy will teach you from basics of Java.
As this course focuses to provide complete domain knowledge of Java Programming along with projects, assignments etc. Hence learning this will also help you to prepare for Java interview questions. Moreover, after successful completion of Java training, you will recieve JAVA PROGRAMMING CERTIFICATION from us. While students wonder where to learn Java and how to learn java programming, ingenious Academy is the best institute for Java training in Aurangabad.
Corporate Experienced Trainer
Learn from 9+ Years experienced trainer. Build effective strategies and test them live. We train you from scratch to make you technically & strategically strong.
Create Real Paid Campaigns
On job training enables you to create real time campaigns for our clients which give you real world experience
Get .com Domain & Hosting & create your own Website
As a premium Digital Marketing Institute We train you to create your own website for that we provide .com domain and server to practice.​
Why to join us?
Why Ingenious Academy
As we have been in business from more than 3 years and updating Digital Marketing course content every month due it diversity. As per the statistics, today 3 in 5 people in Asia and Pacific use the internet. While India has become the second-biggest smartphone market in terms of active unique smartphone users. Eventually, it has become habitual to check the information online either to find the route, address. People also search for the best restaurant or shops or services nearby on the internet. As a result of this, demands from advertisers are increasing in digital media. Though Digital marketing has previously been a mere subject among the syllabus of marketing courses, it has now emerged as a standalone subject. Every industry now a days cannot ignore its diversity and Consumer behaviour, to cater them they need experts in Digital Marketing with necessary skills learned from experienced trainer who have worked with most sophisticated brands.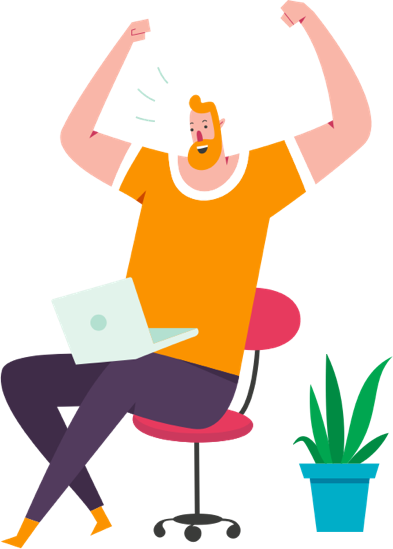 Placement Oriented training
Make A Stunning Career in
Software development
More details about our Java Training program
Core and Advanced Java Course
Java (Core java course , Advanced Java course- J2EE )
Duration: 3 months
Batch type: Weekdays or Weekend batches as per the requirement
Trainer Profile: 
Learn from experienced developers. Our trainers are much advanced in their field of development and holding more than 4 years of industrial experience which makes us unbeatable in IT and Java training in Aurangabad.
Prerequisites of the Java classes:
Prior knowledge of any programming language either C or C++ is beneficial for this course.
Even if you do not possess it we can provide additional class of brush-up sessions for you.
Next Recommended course:
Android Course
Why hesitate to join?
Learn Java and its
benefits
4 months program, 1-1.5 hrs each day Mon-Fri
Only basic computer knowledge required
Hands on practical exercises run along with theory classes to help students understand the implementation of the knowledge
Complete the missed session in any batch
Assistance for OCJP certification exam
I love their flexibility. Even when my request is too complicated to handle.
Madhura Dixit
Digital Marketing Student
"Best out of the best in the Digital Marketing field ..."
Excellent guiding instructions. They are all great mentors at life & career
Bhagesh Gandhi
Together expand and grow
Enjoy Our Companionship
As learners, people can enjoy great companionship from Ingenious Academy's mentors and educators. We can help you develop and grow at your best.
People are praising Ingenious Academy
What make they love us?
Payal
Placed in Boost Media
Amol Dhakne
Placed in atidiv
Maithili
Giantview Pvt Ltd
Start today for getting Diploma in Java Certification
You can be your own guiding star with our help!
For more information about our courses, get in touch with Ingenious Academy via contacts
Leave a Message
Our Team Will Get in Touch
Enter your details and our team will contact you and resolve your questions about Digital Marketing Course